Drug Charge Defense Attorneys, Los Angeles
In Los Angeles and throughout California, illegal "street drugs" and controlled substances are classified into 5 categories within the California Uniform Controlled Substances Act. Drugs and controlled substances with higher rates of abuse and greater potential for psychological, and physical dependence are considered the most dangerous and, therefore, punished more harshly. The Los Angeles drug crimes penalties you face if charged are influenced by several factors such as which drug you were arrested for possessing, the amount of the controlled substance you possessed, whether you were in possession with intent to sell or distribute, and your prior criminal history. In November 2014, California voters passed Prop. 47, a decriminalization measure, which resulted in controlled substances such as Meth, Cocaine, Heroin, and Concentrated Cannabis to be reclassified as misdemeanor drug crimes instead of the felony drug offenses they once were.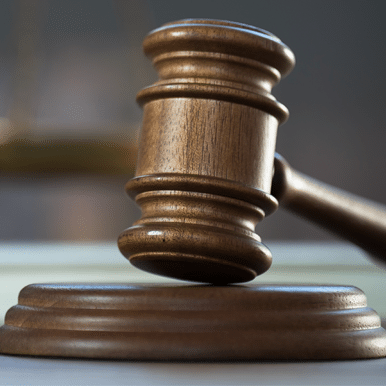 Lesser Drug Crimes can still result in criminal records
While the majority of possession for personal use or "simple possession" charges are now prosecuted as misdemeanor drug crimes in Los Angeles, these "lesser" drug crimes can still result in criminal records and punishments such as jail time, fines, and probation.  Therefore, if you have been arrested or charged in Los Angeles with drug or narcotics possession or possession of a controlled substance, you should immediately contact Los Angeles drug lawyers with experience and expertise in defending drug crimes. Drug diversion programs are available, which if successfully completed, can result in the dismissal of your drug or narcotics crime. However, not all drug crimes are eligible for drug diversion as drug crimes involving allegations of possession with intent to sell, drug sales, or drug transportation with intent to sell are "straight" felonies in Los Angeles and are NOT eligible for drug diversion programs.
Domestic violence cases can invoke aggressive reactions from court officials, but guidelines for bail and possible release under the domestic violence laws must still be followed. Our experienced attorneys will ensure that your legal rights are respected and preserved throughout this process.
Exceptional Results for Our Clients
During the critical moments following your arrest and throughout your criminal court proceedings, you
need an experienced Los Angeles criminal attorney on your side.
Los Angeles Drug Charge lawyers
Los Angeles criminal defense lawyers Stephen Sitkoff and Eugene Hanrahan have specialized in defending drug crimes in Southern California at both the state and federal level for decades. Mr. Hanrahan is a former federal prosecutor with the U.S. Attorney's Office and former deputy district attorney with the Los Angeles District Attorney's Office.  Mr. Sitkoff is a former senior LA prosecutor and former Superior Court Commissioner with over 30 years of criminal law experience.
If you have been arrested or charged with a drug crime in Los Angeles, call us now at (888) 579-4844 for a free consultation to review the facts of your case and how we can help you.
Contact Our LA Drug Crime Attorneys Now For A Free Consultation
Since 1987, our drug charge attorneys have successfully defended drug related offense in Los Angeles and throughout Southern California. As former senior deputy district attorneys who previously prosecuted drug crimes, Mr. Hanrahan and Mr. Sitkoff both possess the legal experience and courtroom expertise to guarantee your case will be fought on an even playing field. Contact our West LA office now at (888) 579-4844 for a free consultation to learn how we can help you. For our clients' convenience, we also maintain satellite locations in each of the following cities: Torrance, Pasadena, Glendale, Burbank, Long Beach, Encino, Woodland Hills, West Covina, Oxnard, Westlake Village, Huntington Beach, and Newport Beach