What a Domestic Violence Defense Attorney Can Do?
Los Angeles criminal attorneys, Eugene Hanrahan and Stephen Sitkoff, have specialized in defending a wide range of Los Angeles firearm crimes for over 3 decades. As former senior LA prosecutors with over 70 plus years of criminal law expertise and a demonstrable track record of success, Mr. Hanrahan and Mr. Sitkoff are recognized amongst the most experienced gun offense defense lawyers in Los Angeles. Call our LA criminal attorneys now at (888) 579-4844 for a free no-obligation case analysis.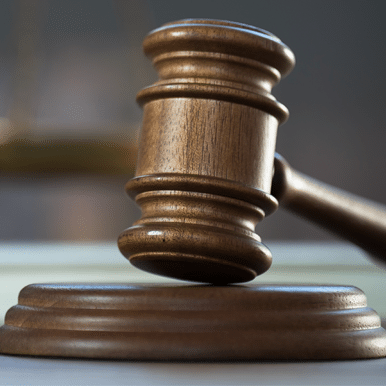 What are California gun control laws?
Although the Constitution affords us the right to keep and bear arms, there are State and Federal statutes that regulate possession of a firearm and ammunition. These "gun control" laws govern not only who can own or possess a firearm, but also which firearms are considered legal or illegal to own or possess and how to legally transport a firearm. Criminal charges involving firearms are punished more harshly, as Los Angeles weapons charges related to a firearm often carry mandatory jail sentences, or worse, long state prison sentences. If you have been arrested for a Los Angeles firearm crime, contact us immediately at (888) 579-4844 for a free consultation with a firearm crimes defense attorney to learn more about what to expect next and how we can help you obtain the best possible case resolution.
The details of how an arrest occurred are central to the charge. An experienced criminal defense attorney can then evaluate all evidence and pinpoint issues of reasonable doubt concerning the case. Cases where no physical injury is involved are common, and often all evidence is basically testimony from witnesses or photographs. But, cases where significant personal injury is involved can be valid claims that will require the expertise of a legal professional to ensure the defendant's legal rights are observed by the court system.

Domestic violence cases can invoke aggressive reactions from court officials, but guidelines for bail and possible release under the domestic violence laws must still be followed. Our experienced attorneys will ensure that your legal rights are respected and preserved throughout this process.
Exceptional Results for Our Clients
During the critical moments following your arrest and throughout your criminal court proceedings, you
need an experienced Los Angeles criminal attorney on your side.
Common Los Angeles Firearm Crimes
Contact Our Los Angeles Firearm Defense Lawyers Today For A Free Case Review
The consequences and punishments for a California firearms crime can be severe and permanent. Therefore, a top notch criminal firearm crimes defense lawyer with expertise in firearms defense in Los Angeles is the most critical factor in obtaining the best outcome for you. If you have been arrested for a weapons offense involving a gun or rifle, do not delay and contact one our experienced Los Angeles firearm crimes defense and firearm attorneys today for a free consultation at(888) 579-4844. We have successfully defended weapons offenses in Los Angeles since 1987 and for our clients' convenience, we maintain satellite office locations in the following Southern California cities:
Torrance, Encino, Glendale, Long Beach, Pasadena, Woodland Hills, West Covina, Burbank, Cerritos, Whittier, Norwalk, Santa Clarita, Oxnard, Westlake Village, Orange, Newport Beach, and Huntington Beach