Theft Charge Defense Attorneys, Los Angeles
If you have been charged with a theft crimes offense or property crime, it is in your best interests to seek counsel from an experienced criminal defense lawyer you can trust. Both Eugene Hanrahan and Stephen Sitkoff began their legal careers prosecutors, eventually leaving their positions as senior level prosecutors to dedicate their legal expertise towards the defense of the accused. Their 70 plus years of combined criminal trial experience in Los Angeles and throughout Southern California has provided our firm with unmatched legal expertise and insight into prosecutors' and law enforcement investigative strategies. We offer free no-obligation consultations to review every detail of your case, free from any pressure to hire us. Please call us now at (888) 579-4844 to schedule an appointment.
Domestic violence cases can invoke aggressive reactions from court officials, but guidelines for bail and possible release under the domestic violence laws must still be followed. Our experienced attorneys will ensure that your legal rights are respected and preserved throughout this process.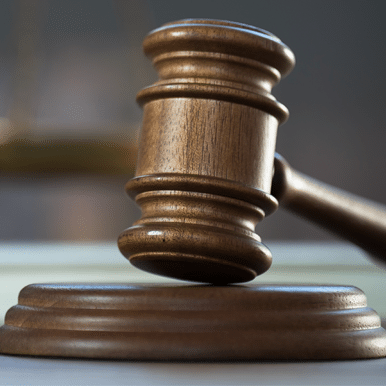 What Are Theft And Property Crimes?
Theft offenses are a class of crimes committed against another's property.
Specifically, theft is defined as the willful act of taking another's property without consent and with the intent to permanently deprive the owner of the property. Theft crimes encompass a broad range of charges that include infractions, misdemeanors, and felonies, each with the severity of the penalties and consequences directly tied to the amount of the theft, your prior record, and the circumstances of the crime. Property crimes also include criminal acts which do not involve the theft. For example, PC 496 – Receiving Stolen Property and PC 594 – Vandalism are property crimes which do not require the prosecutor to prove that you committed a theft. As with theft crimes, property crimes can range in seriousness based on a combination of your prior criminal record, the value of the property or cost for repair, and case circumstances.
Exceptional Results for Our Clients
During the critical moments following your arrest and throughout your criminal court proceedings, you
need an experienced Los Angeles criminal attorney on your side.
Call Us Now At (888) 579-4844 For Your Free Consultation
We recognize there are thousands of criminal defense lawyers and law firms to choose from, however, there are very few who can match the experience and expertise we bring to every case we are entrusted to defend. Our 7 plus decades of combined criminal trial experience as former senior prosecutors and now criminal defense experts has provided us with a rare insight into every possible option available to protect you from incarceration and keep your criminal record free from theft crime related convictions.
Our attorney-client relationships are built on trust and the understanding that we will do whatever it takes to obtain the best outcomes possible for our clients. If you have been arrested for theft crimes in Los Angeles County or anywhere else in Southern California, please feel free to contact us at (888) 579-4844 for your free no-obligation consultation at our main office in West Los Angeles. We are available 24/7 with additional offices conveniently located in Long Beach, Torrance, Pasadena, West Covina, Glendale, Orange, Newport Beach, Westlake Village, Oxnard, and Rancho Cucamonga.