Defense Expertise For All Misdemeanor & Felony Charges In LA
Since 1987, we have committed our legal expertise to defending felony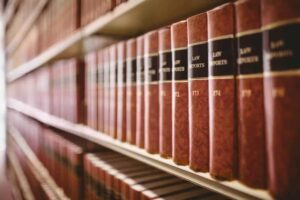 charges and other crimes in Los Angeles and throughout Southern California. With over 70 years of combined criminal trial experience as former LA prosecutors, law enforcement instructors, and now criminal and DUI defense experts, we have established a reputation as the preeminent criminal defense law firm in the Los Angeles. We offer free no-obligation consultations and will patiently answer each and every one of your questions, as well as review every available case detail to ensure you are as well informed as possible. If you have been arrested anywhere in Los Angeles for a misdemeanor or felony crime, call us now at (888) 579-4844.
Call for Your Free Initial Consultation: 1-888-579-4844
Established in 1987, we at Sitkoff & Hanrahan, LLP since that time have dedicated our legal expertise to exclusively defending the interests of those accused of criminal and DUI charges throughout Southern California. We have the experience and expertise to provide you with a thorough and candid assessment of your misdemeanor or felony case. We are proud to serve the following Los Angeles County cities: Long Beach, Torrance, Pasadena, Glendale, Van Nuys, Pomona, West Covina, Burbank, Santa Clarita, Norwalk, Santa Monica, Alhambra, Downey, Bellflower, Inglewood, Hawthorne, Ventura, Thousand Oaks, Simi Valley, Rancho Cucamonga, Corona, Huntington Beach, Orange, and Newport Beach.When deciding on a criminal defense law firm, choose wisely as your future could depend on it.  We offer our many positive reviews, client and peer ratings, and accreditations to put your mind at ease that we are a law firm you can rely on to defend you.
Related Other Crimes Links
https://formerdistrictattorneys.com//juvenile-crimes-2/graffiti-charge/